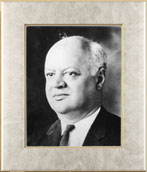 Alexander Pierre (A.P.) Tureaud was the most prominent civil rights attorney in Louisiana from the 1940s until the 1960s and played a leading role in the desegregation of the New Orleans public schools.  Tureaud was born in 1899 in New Orleans into a black Creole family. In 1916, Tureaud moved to Chicago as part of the Great Migration of southern blacks to northern cities and eventually settled in Washington, D.C., with a job as a clerk in the U.S. Department of Justice in 1918.  While in Washington, Tureaud finished high school, attended St. John's College, and in 1921 enrolled in Howard University Law School. Upon graduating from Howard Law School in 1925, Tureaud returned to New Orleans to practice law. When Tureaud became a member of the bar of Louisiana in 1927, there were only four other black lawyers in the entire state. He worked in the office of the comptroller of customs in New Orleans from 1927 until 1941.
Tureaud became active in the New Orleans branch of the NAACP-the first branch established in the Deep South-and in 1950 became the branch president. In 1941, Tureaud, along with Thurgood Marshall of the national office of the NAACP's Legal Defense and Educational Fund, successfully challenged the inequality in salaries paid to black and white teachers in New Orleans. Over the next twenty-five years Tureaud filed most of the important civil rights litigation in Louisiana, including suits challenging the exclusion of blacks from the state's colleges and universities, the exclusion of blacks from New Orleans city buses and city parks, and the inequality in funding for black and white schools in New Orleans. Tureaud also filed litigation challenging school segregation in New Orleans. In time, Tureaud was called "Mr. Civil Rights of Louisiana." Tureaud ran unsuccessfully for Congress in 1958. Tureaud filed litigation challenging school segregation in New Orleans in 1952, litigation that would eventually succeed in 1960 when four black children entered two all-white schools. By this time, Tureaud's home was under FBI surveillance. Tureaud continued his legal work during the 1960s, winning before the Supreme Court an important victory protecting the rights of sit-in protesters. Tureaud retired from law practice in 1971 and died in 1972.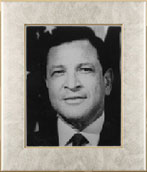 Ernest Nathan Morial, lawyer, judge, state legislator, and mayor, was born in New Orleans on October 9, 1929, to a working class family. In 1951, he graduated from Xavier University with a B. S. degree and in 1954 he became the first African American to receive a L. L. B. Degree in Law from Louisiana State University Law School. In 1967, Morial was elected to the Louisiana House of Representatives, thus becoming the first African American legislator since Reconstruction. In 1970, Morial became the first African American Juvenile Court judge. Two years later, he attained another "first" when he was elected to the Fourth Circuit Court of Appeals. He was elected mayor of the city of New Orleans in 1977, the first African American to attain this title. Morial was one of the nation's leading civil rights advocates. With support from his mentor A. P. Tureaud and his wife Sybil Haydel, he won a number of successful desegregation suits aimed at education, transportation, and public institutions. Ernest Morial died after an asthmatic attack and is buried in St. Louis Cemetery No.1. His eldest son, Marc Morial, became mayor of New Orleans in 1994.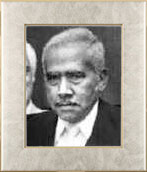 Justice Revius Ortique was born in New Orleans and served four years as an Army officer during World War II. He earned a bachelor's degree from Dillard University, a master's degree from Indiana University and a law degree from Southern University in 1956. In 1978, the Louisiana Supreme Court appointed Ortique to a seat on the Civil District bench to complete the term of Adrian Duplantier, who was appointed to a federal district judgeship. As a civil rights attorney in the 1950s and '60s, Ortique, who was the attorney for The Louisiana Weekly, led efforts in the state to integrate labor unions and represented Black workers in lawsuits seeking pay equal to their white counterparts. In 1958, Ortique was elected to the first of five terms as president of the Urban League of Greater New Orleans. A year later, he was elected president of the National Bar Association, an association of African-American lawyers and judges. He also served three terms as president of the Community Relations Council, a biracial group in New Orleans. "I think many people do not know what his role was early in the civil rights movement," said Sybil Morial, widow of New Orleans' first black mayor Ernest "Dutch" Morial, and mother of former Mayor Marc Morial. Revius Ortique Jr. was appointed by five U.S. presidents to various commissions and boards, including a term under President Clinton as an alternate U.S. delegate to the United Nations. He served as for eight years as chairman of the New Orleans Aviation Board after being appointed by Mayor Marc H. Morial.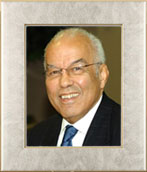 Norman C. Francis, born March 20, 1931, Lafayette, Louisiana, is the president of Xavier University of Louisiana. He has been Xavier's president since 1968, making him (as of December 2006) the longest-tenured current leader of an American university. He is also the chairman of the Louisiana Recovery Authority, the state agency in charge of planning the recovery and rebuilding of Louisiana after Hurricane Katrina and Hurricane Rita. In 1952, the 21-year-old Francis was one of two Black students chosen to integrate Loyola University Law School in New Orleans, La., and in 1955 became the school's first Black graduate. Francis served in the Army for two years, then joined the U.S. Attorney's Office to help integrate federal agencies. During the turbulent times preceding the Civil Rights Movement he returned to Xavier University to begin his climb up the administrative ladder. In 1961, while serving as dean of men, Francis played a key role in Xavier's decision to house the Freedom Riders, an integrated group testing application of the Supreme Court decision banning discrimination in interstate rail and bus travel, in a campus dormitory after they were flown to New Orleans by Federal Marshals after having been attacked in three Alabama cities (Anniston, Birmingham and Montgomery). About that same time, Francis acted as counsel for the Xavier student body president, Rudolph Lombard, who had been arrested for attempting to integrate the lunch counter at McCrory's on Canal Street in New Orleans. It was those experiences that led Francis to choose the path of education over that of a law career. Ironically, he accepted the presidency at Xavier on the very day that the Rev. Martin Luther King, Jr., was assassinated in Memphis, Tenn., in 1968. Francis has been chairman of the board of Educational Testing Service, The Carnegie Foundation for the Advancement of Teaching and the Southern Education Foundation, and president of the American Association of Higher Education and the United Negro College Fund. He is a fellow of the American Academy of Arts and Sciences. He has received 35 honorary degrees. In December 2006, Francis was awarded the Presidential Medal of Freedom.